Industrial and Commercial Photography
Industrial and Commercial Photography have been a major factor in the longetivity of Decent Exposure Photographics in the Image Community. Decent Exposure has created images for clients such as Grumman Emergency Equipment, Henrickson Mobile Chassis, Fairbanks Scales, and others. Below are some examples of Michael Overackers' work in the Industrial/Commercial arena.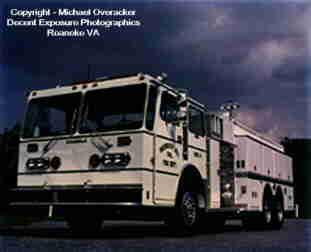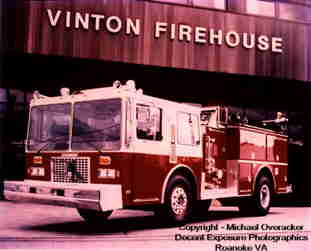 Above are two images that were produced for Grumman Emergency Equipment. Michael Overacker produced advertising images, production photography for bidding contracts, and many images that were used in the Grumman Calenders for quite a few years. Grumman shut down the Emergency Equipment Division, but at the time of the shutdown, many of Michaels photographs were lining the hallways of Grummans Home Offices. The above right image was shot for Henrickson Mobile Chassis and was used in there national advertising. It appeared in many Fire related magazines, including Firehouse.
E-Mail me at:
This page was last modified on 2/14/2010